When you e-mail me your questions and thoughts I will post them for others to see.
The letter you see below is a response from Congressman Rush Holt. I wrote him about conservation of sharks. Enjoy!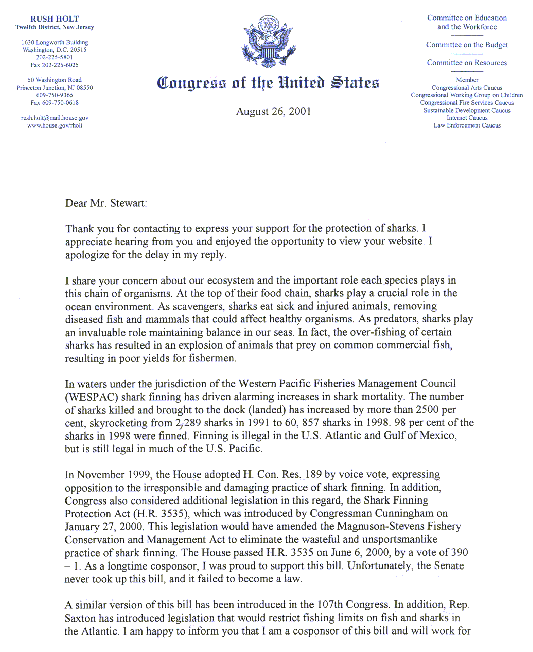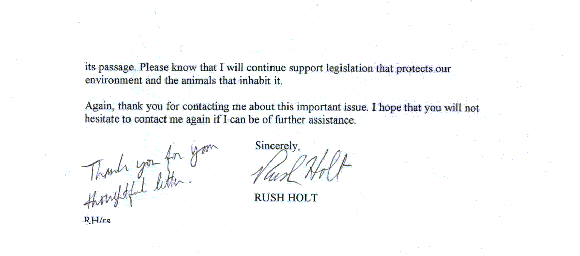 Another letter I wrote was to the South African Natal Sharks Board. I wrote them with a design I had had for an electronic surfboard that repels sharks. Enjoy!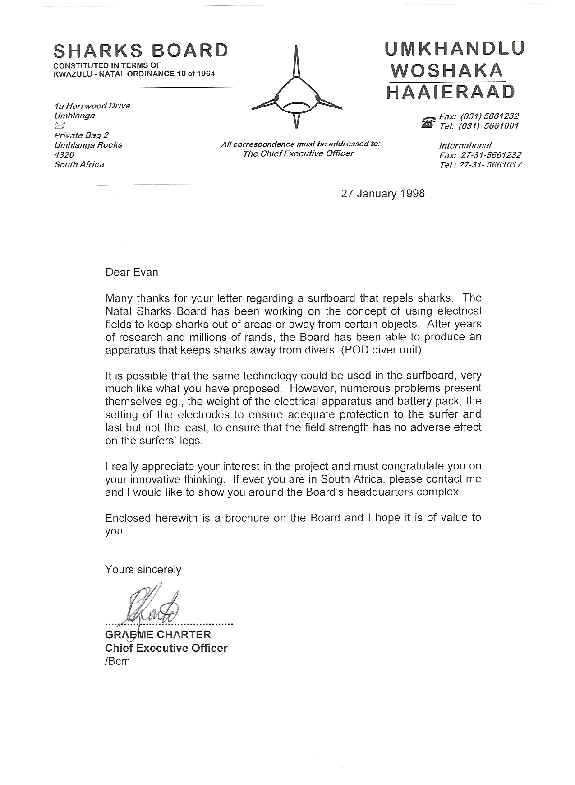 Copyright © Evan Stewart 2001-2003